1934
Birth of Ellis Marsalis
Ellis Marsalis was born on November 14th.
1945
Studied at Xavier Jr. School of Music
Studied Clarinet at age 11.
1949
Groovy Boys
First Pro Gig at age 13 with "The Groovy Boys". Played Tenor Sax.
1951
Dillard University
Entered Dillard Universityb – New Orleans as a music major
1955
Graduated Dillard University
Began to seriously study piano.
1956
American Jazz Quintet
Recorded with Jazz group American Jazz Quintet on the AFO Label.
1956
Enlisted in Marine Corps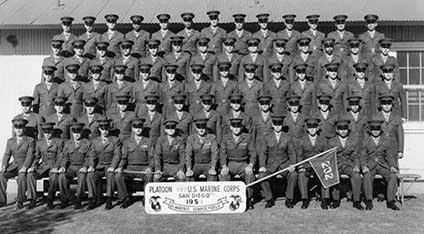 Auditioned for Piano for Marine Group "Corps Four".
1958
Return to New Orleans
Returned to New Orleans after Marine Corps release.
1960
Just Married
Married Dolores Ferdinand.
1962
Playboy Club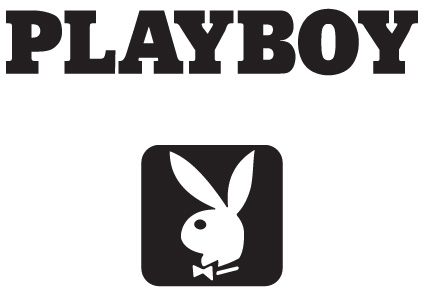 Lead Trio at New Orleans Playboy Club
1971
Southern Rep
Pianist for the Southern Repertory Theater in New Orleans
1974
Loyola University
Started graduate school at Loyola University of New Orleans.
1974
NOCCA
Accepted a position at the New Orleans Center for the Creative Arts
1982
Fathers and Sons
Recorded Fathers and Sons with Branford and Wynton on the CBS Label
1986
Jazz Quartet in Southeast Asia
Took Jazz Quartet on State Department sponsored Southeast Asian Tour
1986
VCU gets Jazz'ed
Accepted position at Virginal Commonwealth University as coordinator of Jazz studies
1989
UNO Jazz
Accepted position at the University of New Orleans. Became the occupant of the Coca-Cola endowed chair for Jazz studies.
1990
Marcus Roberts
Began a two year duo piano performance stint with Pianist Marcus Roberts
2001
Ellis' "Retirement"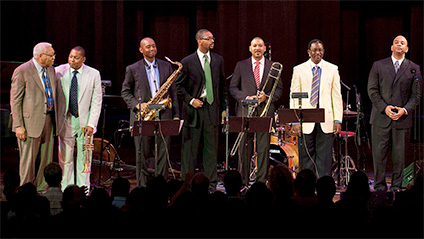 Performed a concert at UNO Lakefront Arena celebrating retirement with sons.
2018
On The First Occasion
"On The First Occasion:" released by the relaunched ELM Records